Restaurant around the campsite
Gastronomy of the Périgord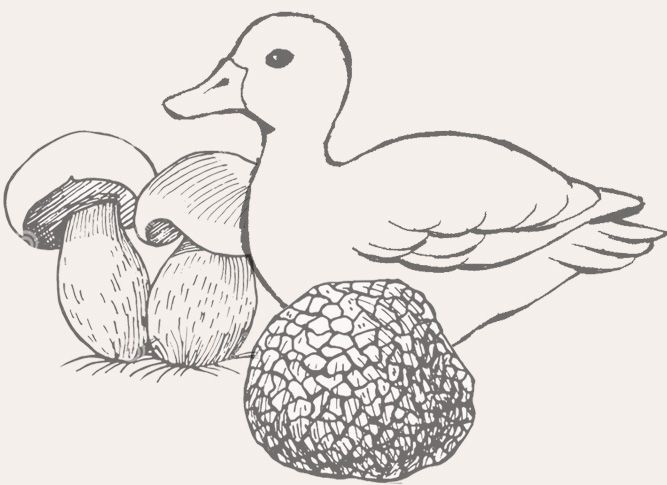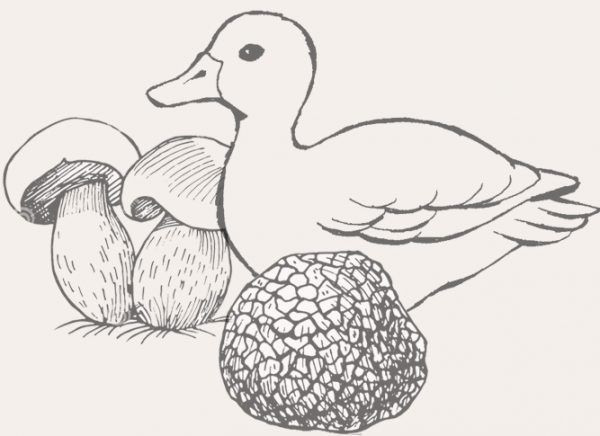 The Périgourdins will delight your taste buds with their traditional and gastronomic local cuisine, a cuisine based on confit, tourin, mique salardaise, foie gras, truffles, wines of character, cheeses and many other succulent culinary products.
Truffles, ceps, foie gras
The truffle is a mushroom that grows underground, near the roots of certain trees, notably oaks. The truffle likes dry, chalky soil. Where it grows, the vegetation disappears. Trained pigs or dogs can detect truffles when they are ripe.
The Périgord Noir is rich in good restaurants, many sites promote it, some of them are on my links page, so I invite you to consult them if you want to enjoy the richness of this land.
Gourmets will be delighted, our region is full of small restaurants. Here is a small selection of those around the campsite la Peyrugue.
Restaurants i
n Daglan
Le Petit Paris
Located in a beautiful Périgord house, renowned for its gastronomy and awarded 2 forks in the Michelin guide.See the website
La Cantine de Fabrice le Chef 
Restaurant and caterer.
Le restaurant- bar "Le CAUSSE" 
In CAMPAGNAC LES QUERCY, 13 minutes from the campsite, in a natural setting, where you can enjoy the gastronomy of Périgord.
Tel : 05 53 29 84 93 –  barlecausse@orange.fr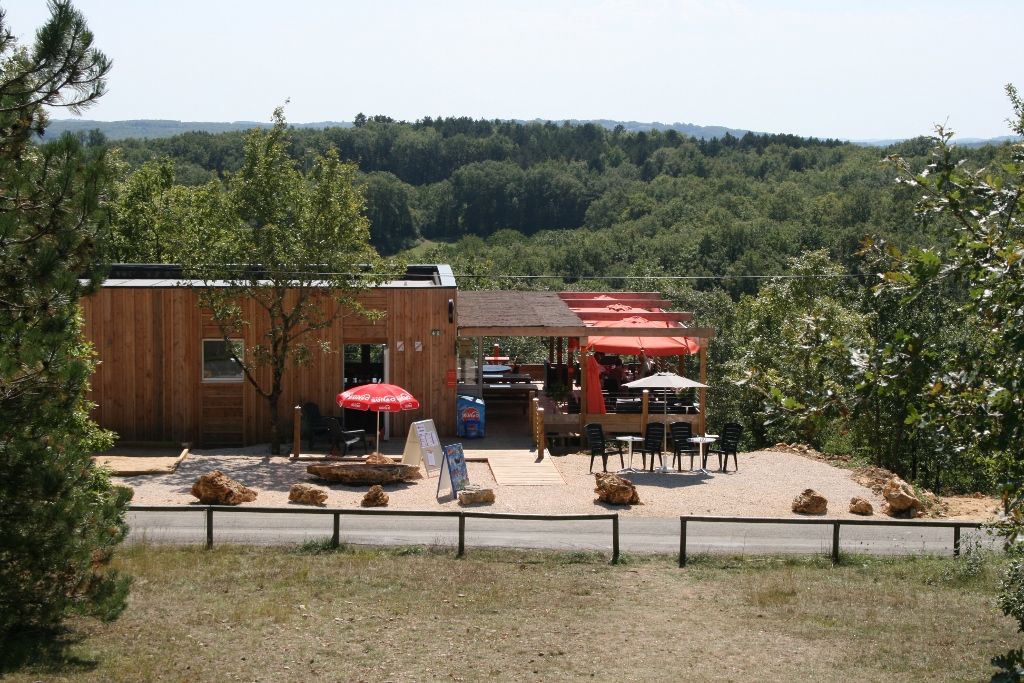 La Terrasse de Moncalou
Located in the heart of the vineyards of Domme and facing the panoramic tower of Moncalou, Sander and his team offer you a warm and friendly welcome.  You can enjoy excellent tapas, burgers and steaks or have a drink at the bar or on the large terrace in a bucolic setting.
24250 Florimont-Gaumier
See the website Tel : 06.07.57.01.50