Activities Dordogne in May
What to do in the Dordogne in May?
Camping la Peyrugue offers you the opportunity to discover the festivals and activities in the Dordogne not to be missed in May :
May 1, 2019
LA LAMPONNAISE
Locality: Saint Julien de Lampon
Come and participate in the Lamponnaise. 12 km of hiking whose departure is at 9am or 12 km of running whose departure is at 10am. Registration on ikinoa.com or on site but the registration will then be increased by 2 €.
---
May 1, 2019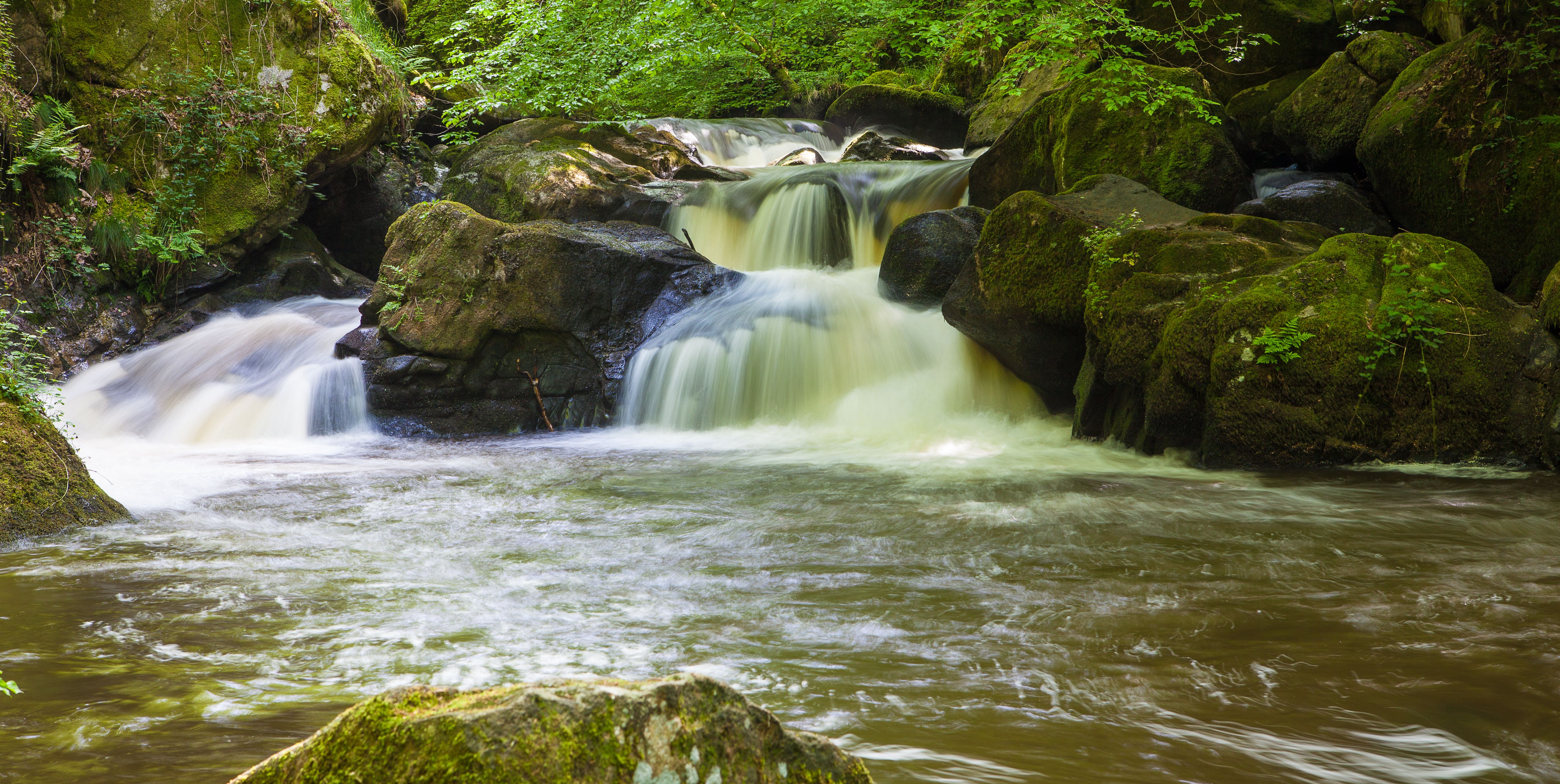 TROUT FISHING COMPETITION 
Locality : Sigoulès
Around the small lake of Sigoulès, a trout fishing competition is organised and brings together about a hundred fishermen every year.400 Trout are released for the occasion, prizes are distributed for the biggest fishermen (3 prizes per category: women-men-children), a free sandwich will be distributed for each participant at half time of the competition and at the end of the event at the end of the event, from 1 p.m. onwards, a meal consisting of the traditional omelette with aillet can be enjoyed behind the town hall.
---

May 1, 2019
Locality :Roque Gageac
Antique fairs sale and plant market organized by the Association Les Jardins de la Roque Gageac.
---
May 1, 2019
DISCOVERY RALLY IN SARLAT
Locality : Sarlat la Canéda
Discover Sarlat in a different and friendly way! You will enjoy a warm welcome from our guide Corinne who will explain precisely how this day will unfold. Once the teams have been set up, they will be given a roadmap containing a brief history of Sarlat, questions and puzzles about the city's history, heritage, cuisine, customs and traditions. Surprises will mark this quest, which will end with the presentation of a reward reserved for the winning team. 
Tel: +33 5 53 31 31 45 42
Duration: 1 half-day (3H00)Minimum: 2 teams of 2 to 6 people
---
May 2, 2019
ORGANIC NIGHT MARKET
Locality : Sarlat la Canéda
Every Thursday, an organic market is held at the 14th of July. Many organic products are available for sale (farm products, teas and spices, perfumes, crystals, herbs, herbal teas, jams, plants, poultry, eggs, fresh pasta, market gardening products, organic pastries… from 17h30 in summer and 17h in winter
---
May 4, 2019
CONCERT "OLD SCHOOL3
Locality : Sarlat la Canéda
OLD SCHOOL is a trio that interprets in acoustic version the greatest international hits from the 60s to today… From Rolling Stones to Beatles, from Stevie Wonder to Bob Marley, Prince, Madonna or U2. 
---
May 5, 2019
LA ROQUE, AMAZON RAID
Locality : La Roque Gageac
Family day, initiation and multi-sport demonstration. from 10am, under the hall from 10:30am to 12pm: soft gym from 10:30am to 3pm: activities and team sports at 10:30am: hiking, registration on site 2 € per person from 1:30pm to 5pm: judo demonstration at 3pm: petanque competition from 2pm to 5pm: fitness initiation
---
May 5, 2019

COURSE CYCLISTE UFOLEP
Locality : Vitrac
Grand Prix de la Municipalité
Departures at 13h30 and 15h30
---
To recommend around you the famous Foire de la Fraise in Nabirat the activity in Dordogne not to be missed 
May 12, 2019
21ème FOIRE DE LA FRAISE NABIRAT 
Locality
All day long-
Find craftsmen and creators, sell regional products, sell NABIRAT's new strawberries, not to mention the gigantic 30 m2 strawberry tart made with 350 kg of strawberries.- At noon: lunch organized at the NABIRAT festival hall. reservations: 05.53.31.28.82 or 06.22.36.36.87.or 05.24.15.13.21 or 06.12.39.08.46 
---
May 12 to July 28, 2019
Controlled market with summer white truffles
Locality: Daglan
Every Sunday morning at 11 a.m., in the schoolyard, TUBER AESTIVUM, a toast tasting with truffled butter.
---
 may 18 – 19, 2019
THE EUROPEAN MILL DAYS 
In the Dordogne, nearly 70 sites welcome you on the occasion of this European Day of Mills and Millstone Heritage, here is a small selection:
The Duellas Water Mill in Saint Martial d'Artenset and its walks in gabare.
The 17th century Moulin à vent des Terres Blanches à Cercles, in good working order. Animations on the site.
The Moulin à eau des Papeteries de Vaux in Payzac, created in 1861 on the site of two former forges to produce rye straw paper, is the last mill in France to have an intact paper production line, a testimony to the industrial era of the last century.
Water mill of Sainte-Claire A Périgueux. On the site of the former Cachepur mill, conferences, demonstration with presentation of mill models, tasting, etc. The Belvès Mill in Montplaisant, located in a former 19th century mill in the Nauze Valley, with its impressive engine room.
Le Moulin de la Veyssière, in Neuvic, where walnut and hazelnut oils are produced.
The Moulin de La Rouzique in Couze-et-Saint-Front to discover the secrets of handmade chiffon paper making.
The Forges de Savignac Lédrier, located on the banks of the Auvézère River and dominated by a Renaissance castle. Classified as a historical monument, the site allows visitors to discover the history of the steel industry in the Périgord vert.
---
may 18 – 19, 2019
Fête du village à 
Locality : Saint Germain de Belvès
Petanque from 2pm, meal and ball from 8pm Booking for the meal Sunday morning: rampeau
---
Since March 1, 2019
CONTEMPORARY ART EXHIBITION IN MARQUEYSSAC
Locality : Vézac
Dates: 01/03/2019 to 11/11/2019
After having settled in Paris, London and San Francisco, the travelling re.riddle gallery, founded by curator Candace Huey, stops at the Marqueyssac estate. For the first time since the gardens were opened to the public in 1997, contemporary art installations will be on display to visitors throughout the season.
---
26 mai 2019
Antique fairs
Locality : Berbiguières
---
May 30 – 31, 2019
Days of the Terroir
Locality : Place de la Liberté – 24200 Sarlat-la-Canéda
The days of the terroir have conquered many Sarlada residents and visitors, if we are to believe the number of visitors observed each year. The heart of the city is entirely occupied by the producers of the region, driven by the same desire to discover the richness of Perigordine gastronomy: strawberries, walnuts, fat poultry, pigs, truffles, milk, honey, wine, jams… Tastings and entertainment (goose cutting, pressing walnut oil, jam preparation and many other skills) will also be offered.
You enjoyed the Dordogne activities in May? Share your comments, opinions and advice on the campsite's guest book.
You are visitors or participants in the events, do not hesitate to book a pitch, a Lodge Tent  or Karsten tent, a chalet rental, a gîte in our 3 star campsite in the Dordogne at  peyrugue.com or 05.53.28.40.26.
---
---