SWIMMING POOLS.

We have 2 swimming pools. One for the advanced swimmer (14 x 9 and 1.60 deep) and one for the littles ones (5 x 8 and 0.4 deep). In all french swimming pools, including ours, men are authorized to wear only small swimming trunks (like speedo), because of hygiene and pollution. We Do accept bermuda'a, boxershorts or other kinds of swimming trunks on the condition that the knee is completly visible. Underwear worn under swimming trunks are absolutely forbidden and will lead to removal of the swimming pool.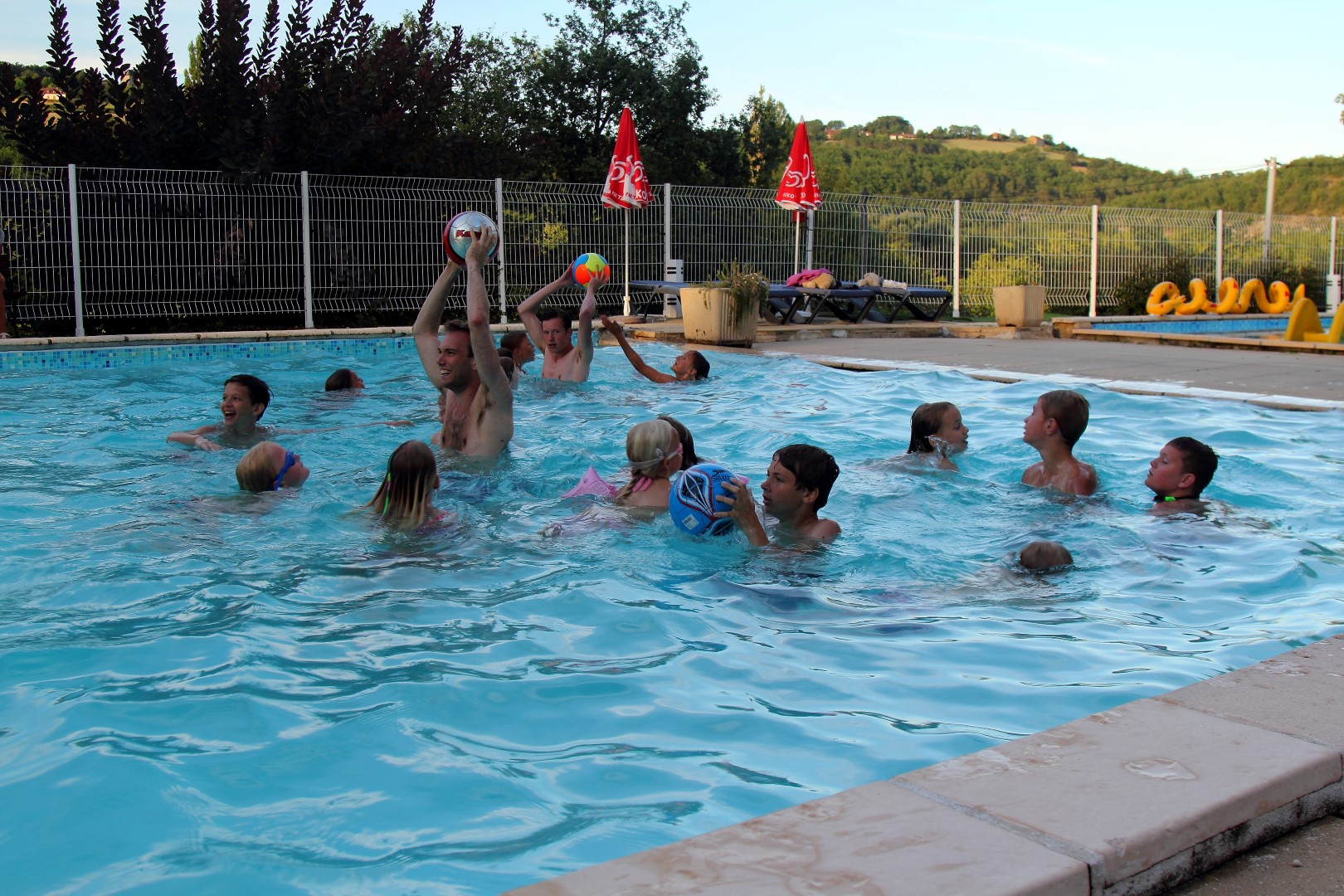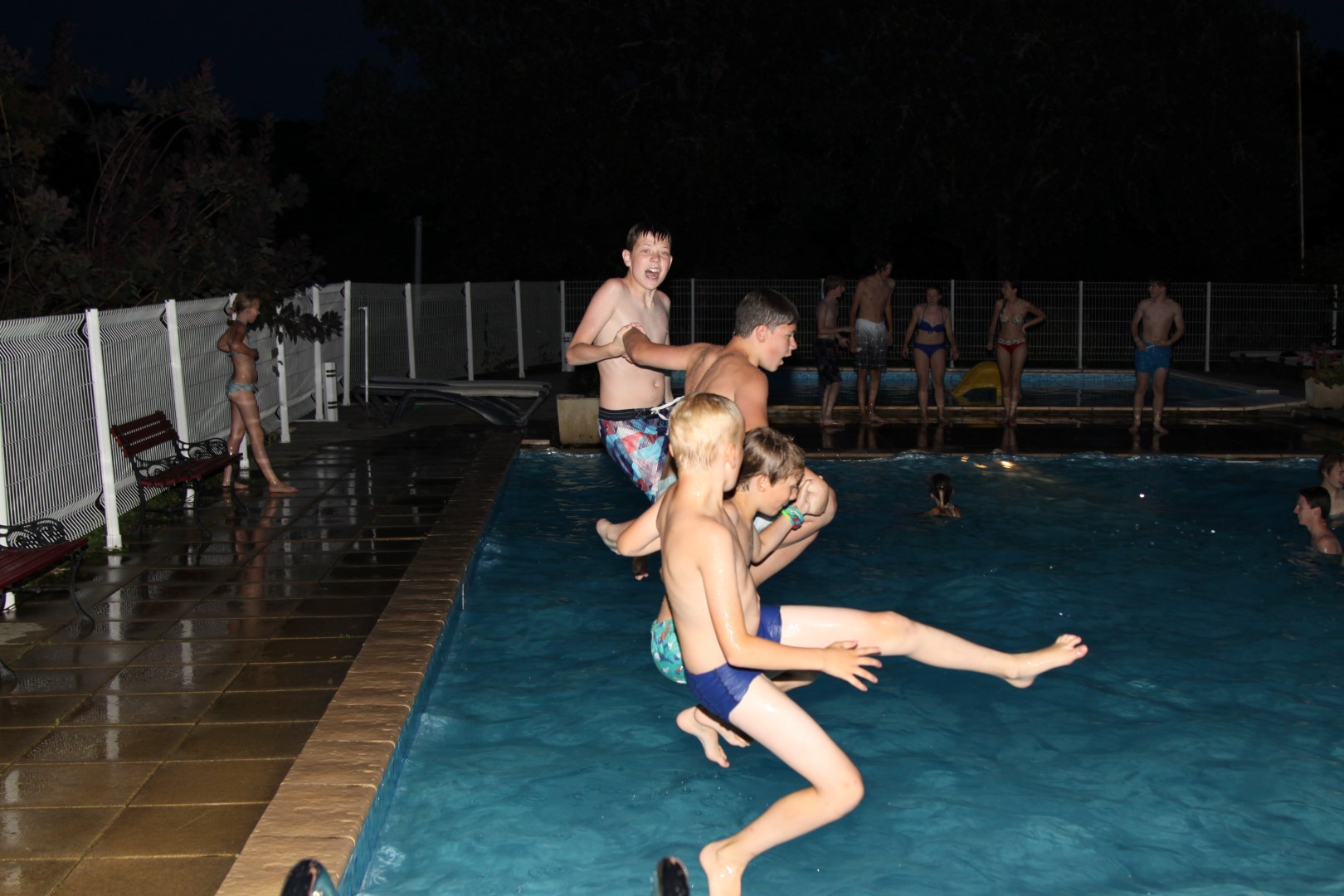 Night swimming: a loved activity. But only possible when the evening temperature allows it!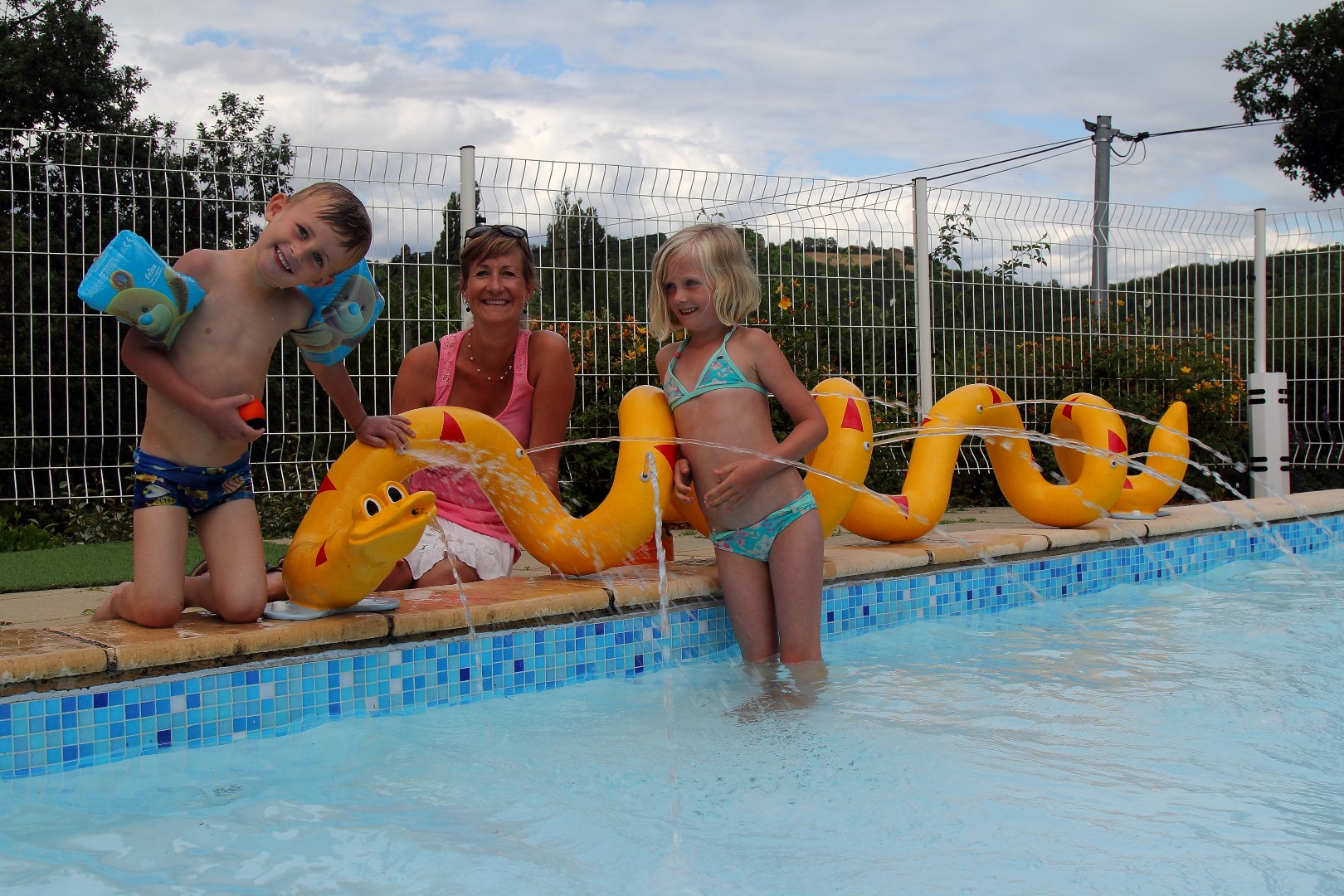 The small pool for the little ones, including a exciting snake!