TEENAGERS
Little camp site for teens
For our older youth, or teens of 14 until 19 years, we have created a separate camp site. Across the road, we own an orchard with walnut trees. At the far end, we separated a little piece of it with some bushes so that they can put their little tents there. You have to be at least 14 (before October, 1st). This little site does not have electricity or running water, and WIFI is turned off at 23.00 o'clock, so that conversations and fun can take place! Of course there are some rules. No drugs, no alcohol, no glas and no noise! Before being allowed to camp there, you have to sign a little contract and have an intake meeting with one of our staff members.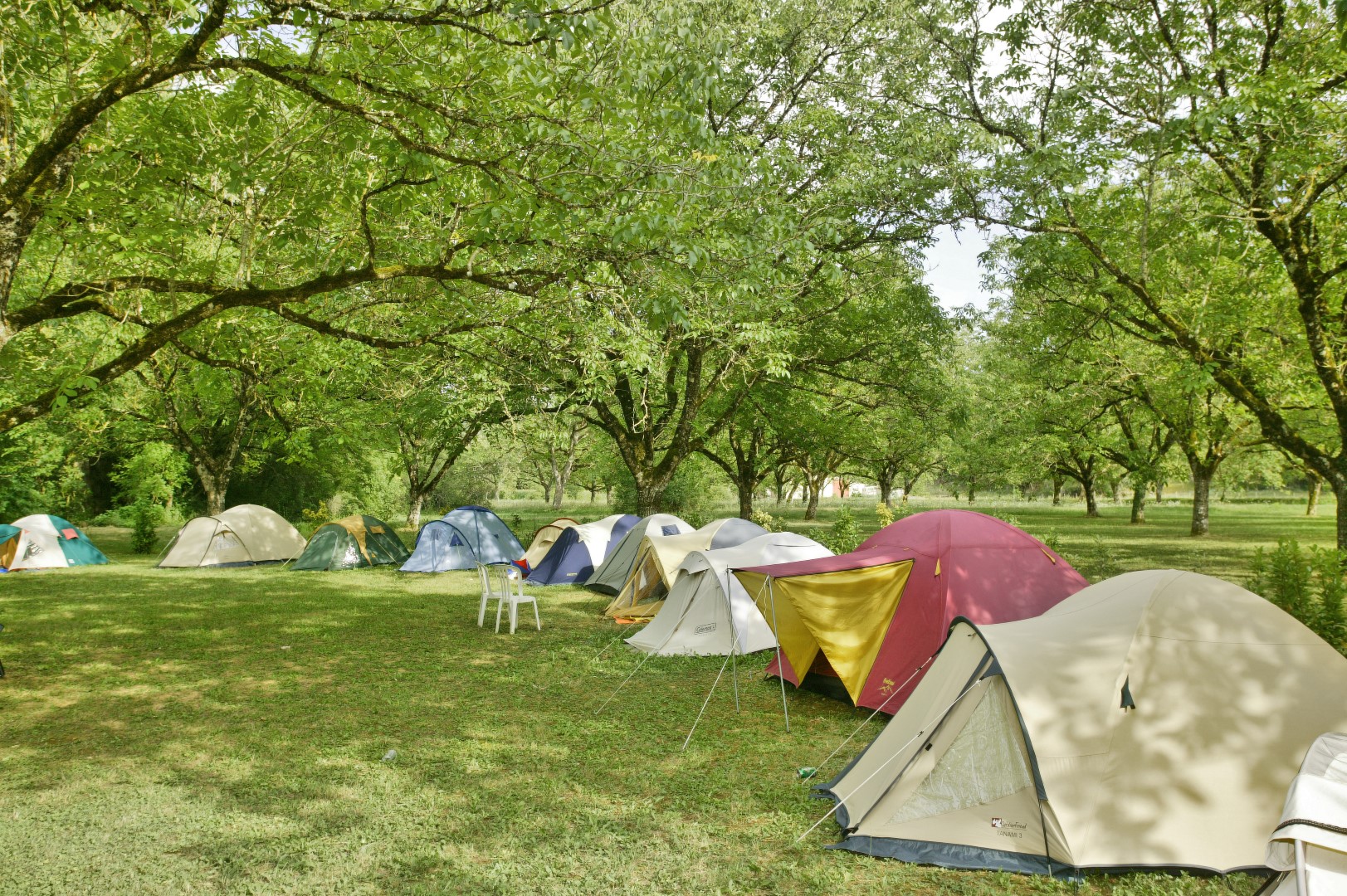 Teen activities.
Of course we also organize lots of things to do for this group. We evaluate how many teens there are per week and adapt our program to it. Besides all the regular activities like sport tournements, we also organize fright nights, watergames, and a special day where you can challenge the staff members!
Below: fright night!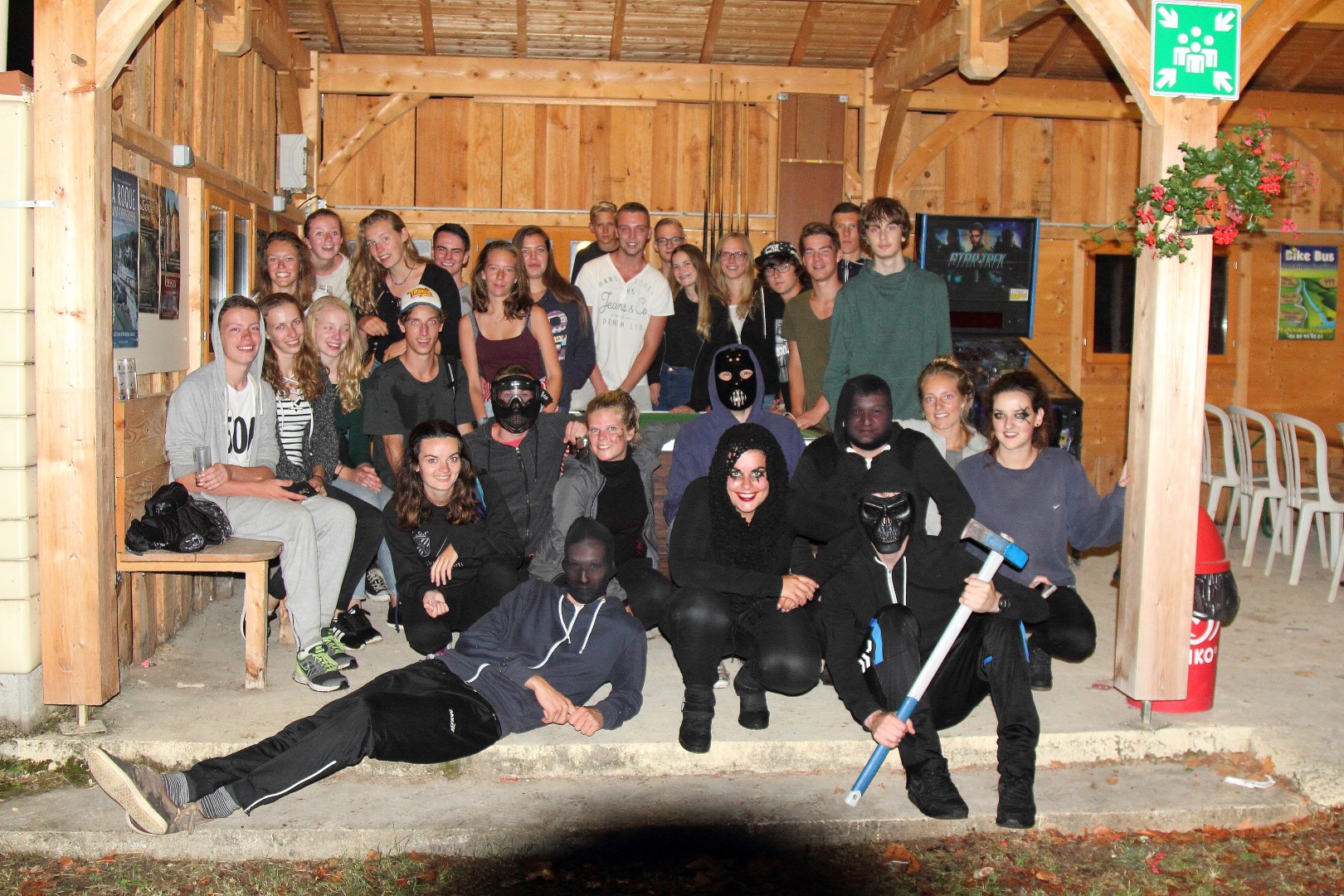 Every year we also organize a special show evening, Peyrugue's Got Talent! Our guests perform to entertain everyone and to showcase their talents!
Below: The Teens perform with a self-written song, amazing!