DON'T FEEL LIKE COOKING?
No worries! We offer a snack service, as take-away or to eat on our terrace, and a menu of the day..
TAKE-AWAY SERVICE



Our take-away service is open 7 days a week, with lots of choice. Not only fries and snacks (kipnuggets…), but also about 12 kinds of pizza!
RESTAURANT
Our restaurant offers you a menu of the day 3 times a week, with 3 courses. Monday is duck-day, so you can expect magret de canard, confit de canard or aiguillettes. You prefer fish? Then you should come on Wednesday, the menu will consist of trout, salmon fillet or nile perch fillet. And Friday is meat-day, with steak, tenderloin or chickenfillet on the menu. The 2 other courses (entree and dessert) are always a surprise. If you follow a specific diet, tell us in advance and we will make the necessary adjustments for you. During the high season, a theme evening takes place on saturday. This can be our famous pizzabuffet, our soirée americain (hamburger) or our special salades.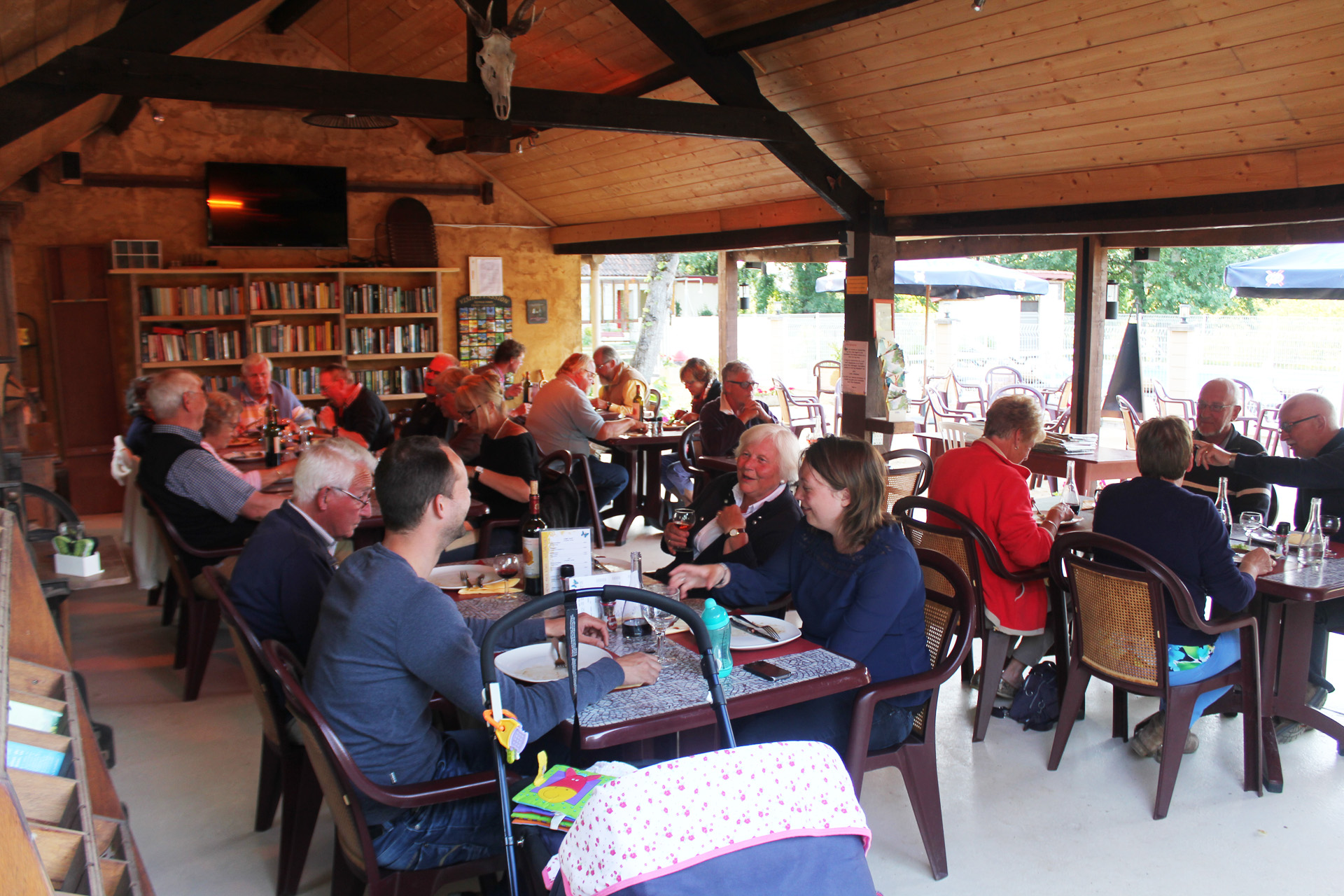 Boven: Gezellig met zijn allen eten

.
Onder: Magret de Canard met de zelfgemaakte vijgensinaasappelsaus.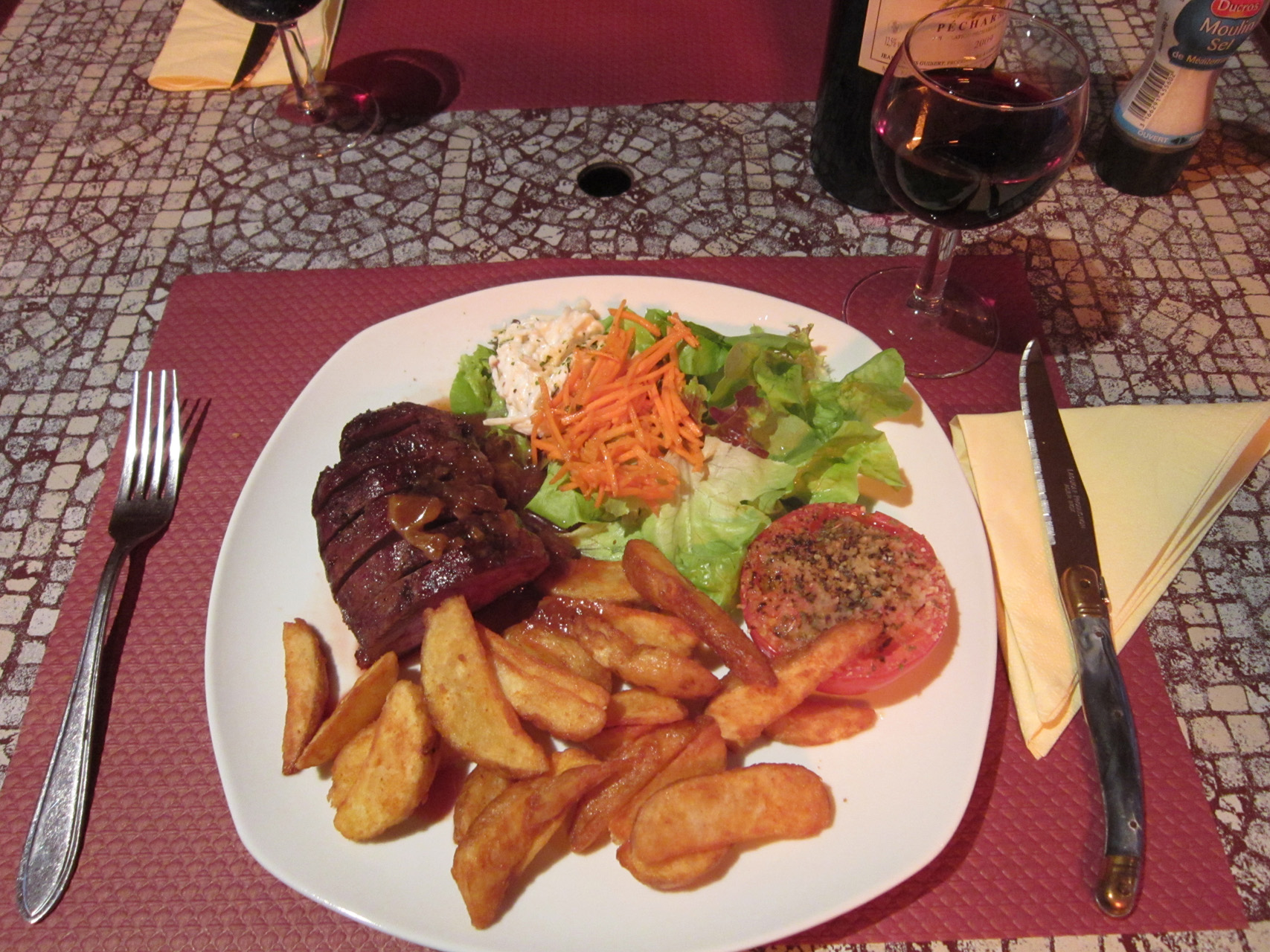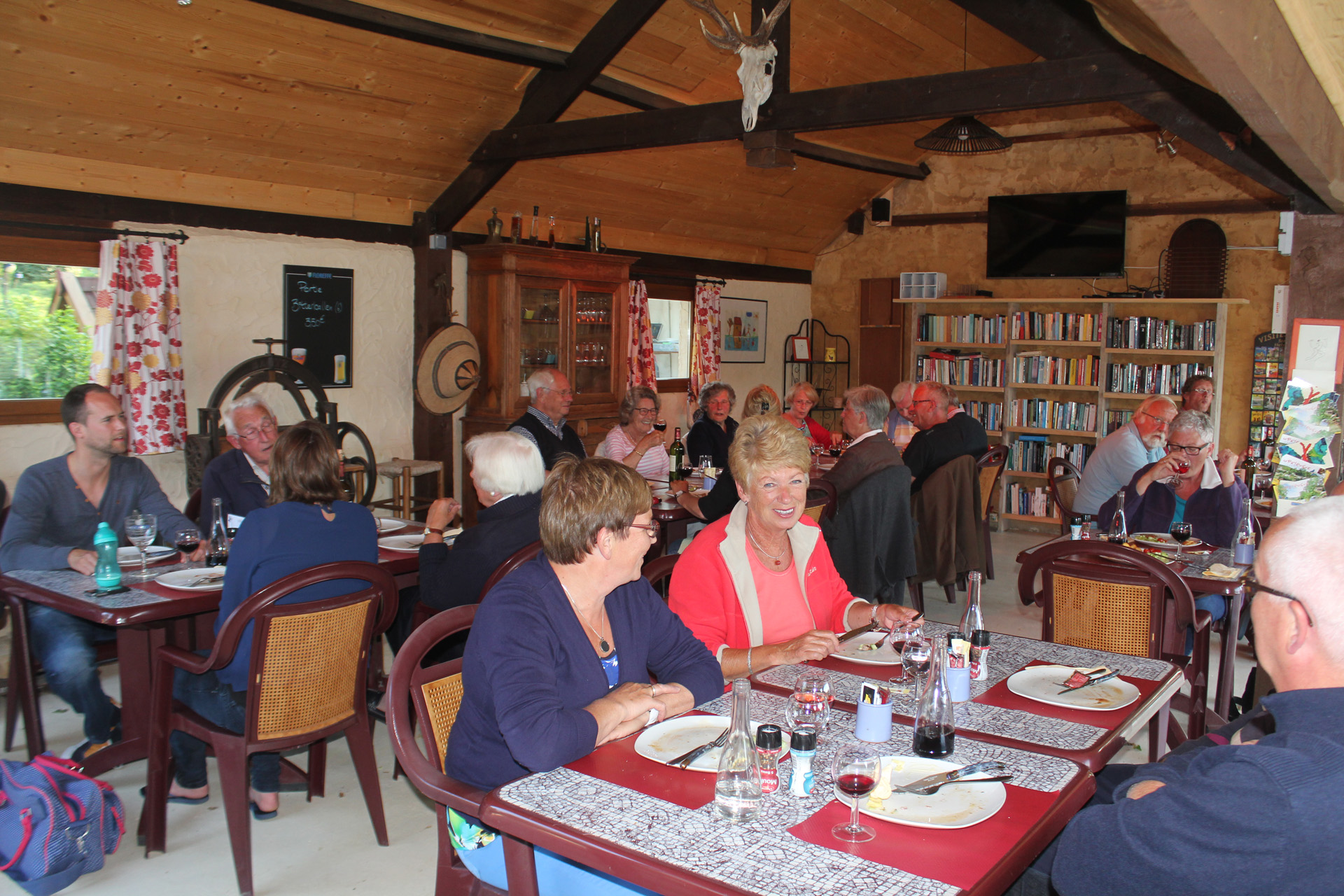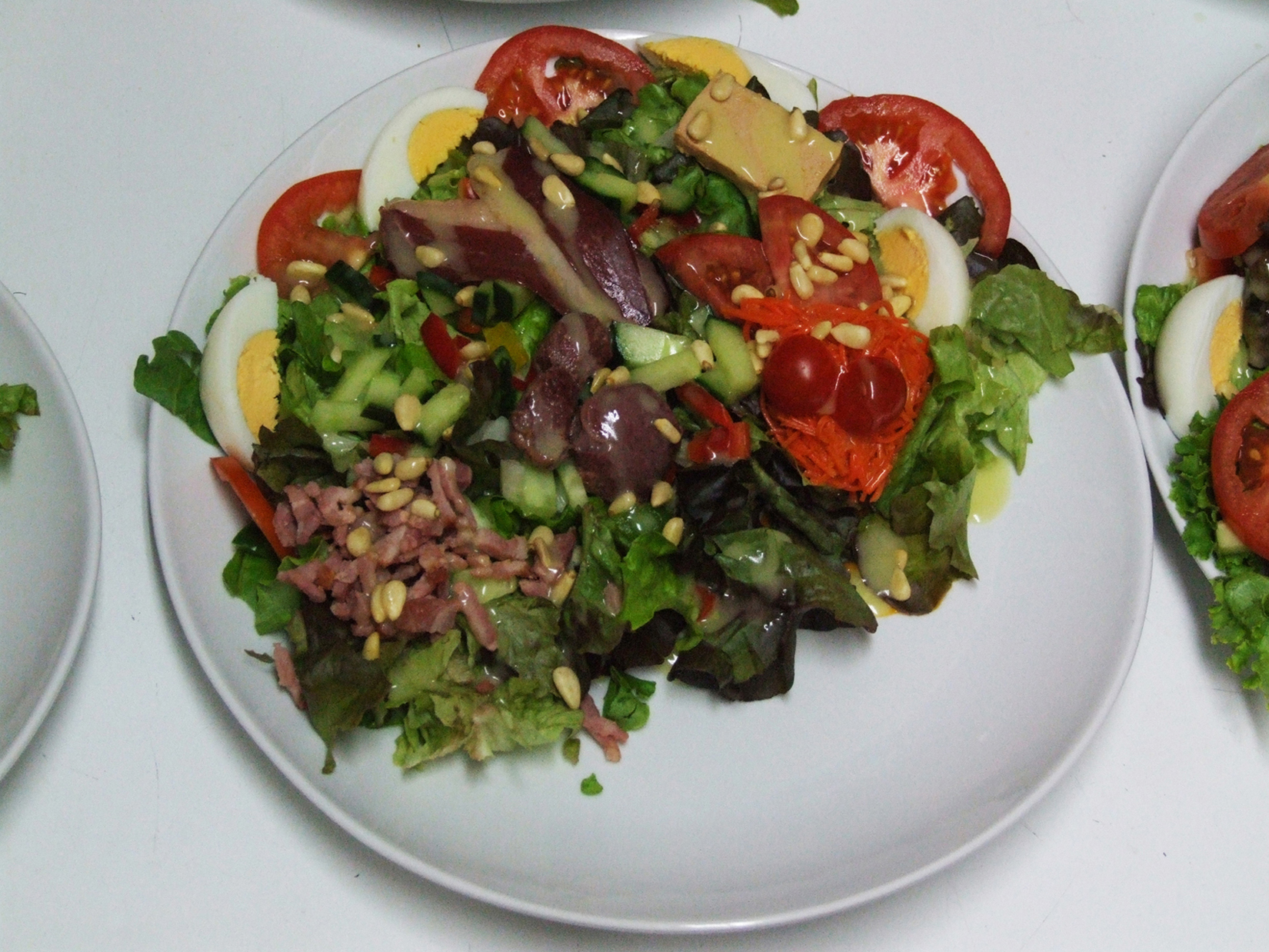 Our worldfamous Pizzabuffet!