ACTIVITIES.
During the high season, we organize lots of activities for all ages. We look per week how many children there are per age category and adapt our program to it. Look a the next page for more information.
For the little ones
there will be something to do every day. Every friday we have a crafts morning. The other activities are planned on site by our animatie team, like family day, watergames and treasure hunts.
The teens
are not forgotten! Apart from all the sportive activities like soccer and volleyball tournements, we organize a challenge day where you can challenge members of our team, fright nights and other fun games!
The talkhouse
has been especially designed for all ages. There are tables for crafts or to play some games, a pooltable, a pinball machine and enough wall sockets to recharge your phone!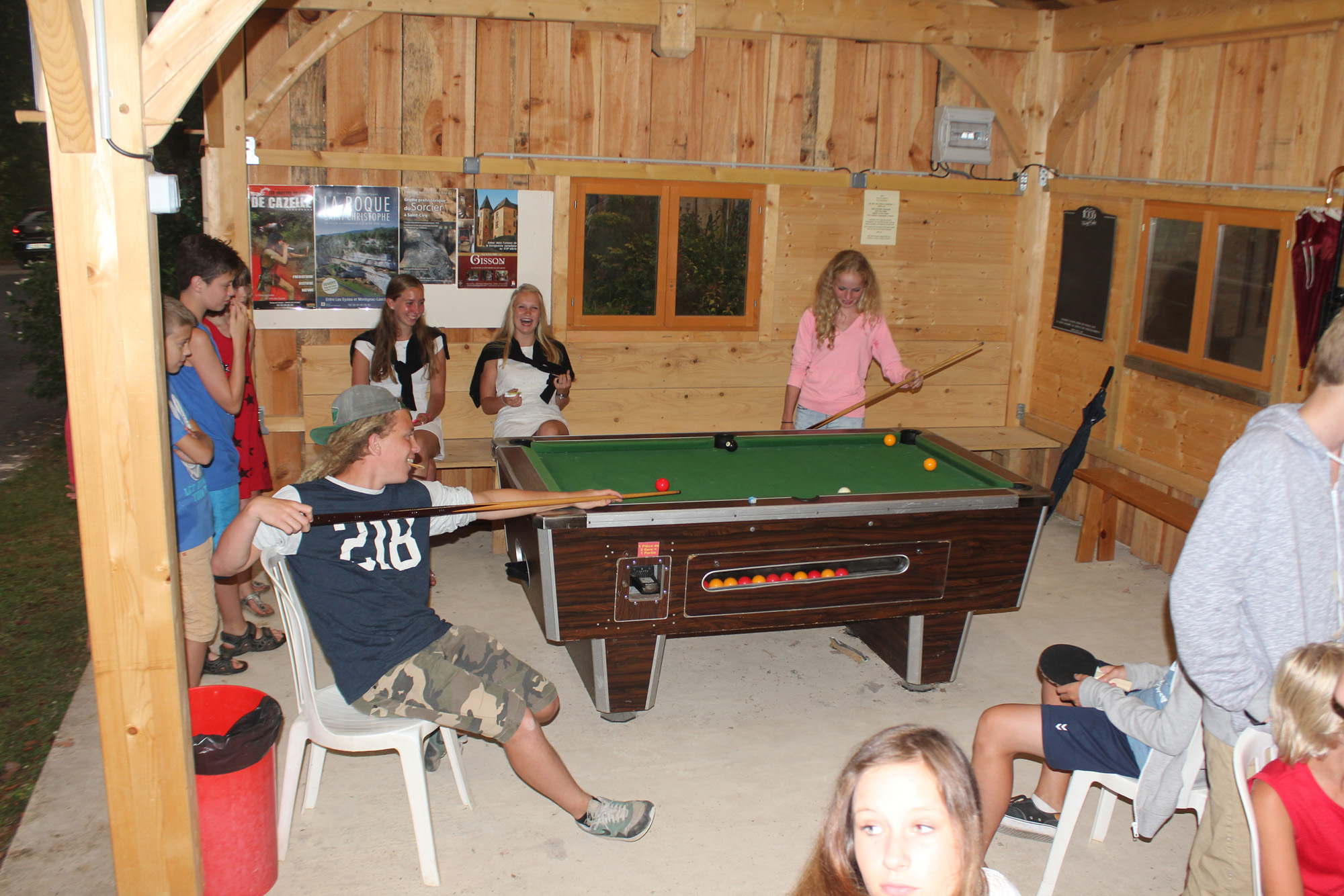 Our regular activities:
during the high season:
every thursday: canoeing on the Dordogne
every friday: crafts for the little ones