ABOUT OUR CAMPING
Our camping is situated on a little hill with a magnificient view on a 13th century castle, le Peyruzel, and consists of 3 separate mini-campings. We have 30 sheltered emplacements in the forest, over 40 beautiful emplacements in terraces with more or less shadow, and a dozen terraces with a spectacular panoramic view. The emplacements are rather big, from 90 to over 160 m2.
During the high season, families with children of all ages, from little ones to teens, are most welcome. Especially when looking for sociable atmosphere, activities, sports and some peace and quiet, and some active entertainment for the children. We offer a varied activities program, under the leadershipp of our animation team!

Our guests appreciate the beauty of the Perigord Noir with all its sights. Many of them use the low seasons as a breather from their hectic lives. In those periods of time, nature is at its most beautiful!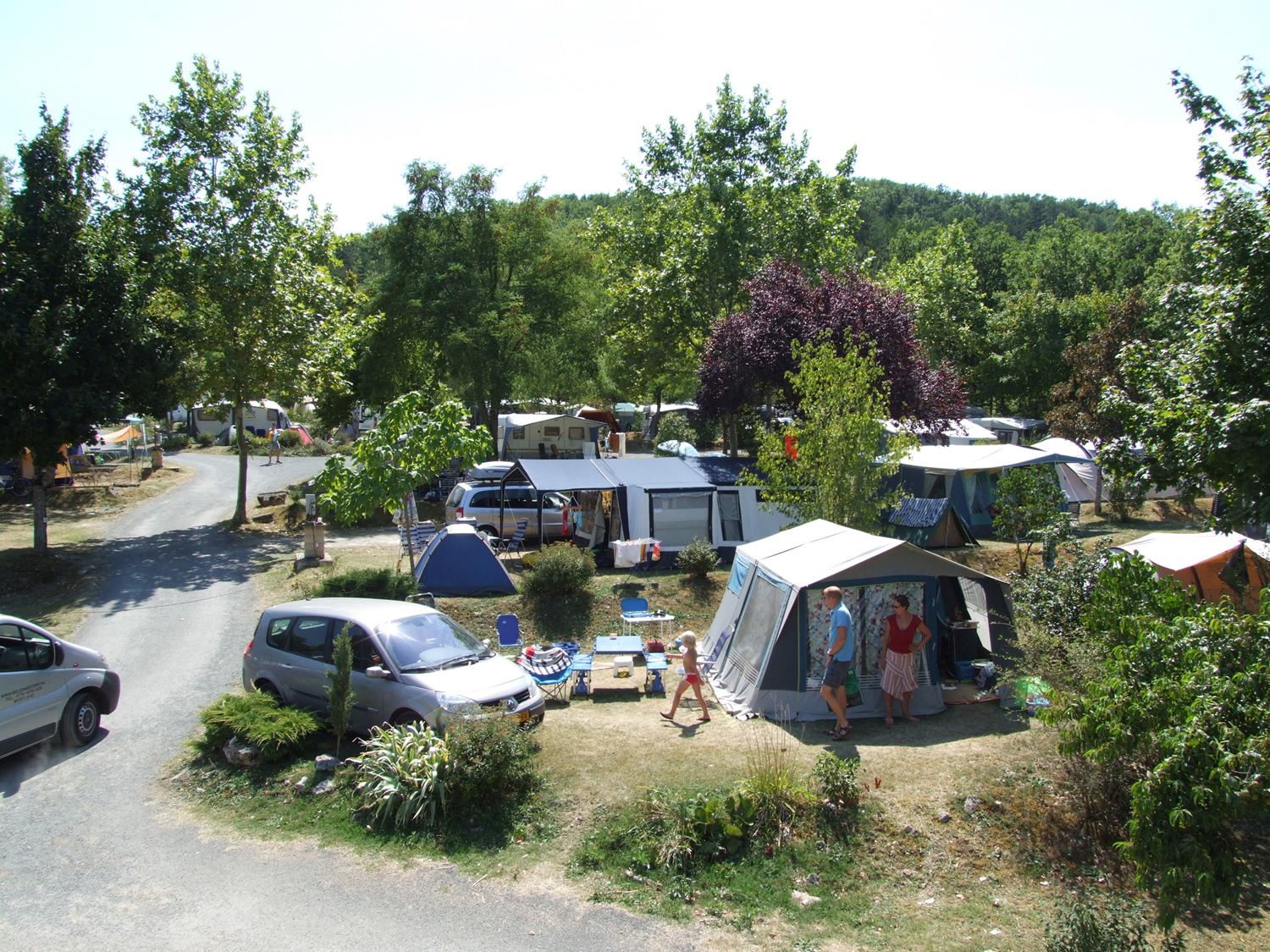 Name of our camping.

The name, la Peyrugue, stems from a "lieu-dit" (town name), and probably means Pierre Rugue, hard ground (bring you rock pins!).
Television.

Don't want to miss a match of the World Cup, European Cup, the Tour of the Olympics? No problem, we have a big television!
Are you looking of disco and/or karaoke? We do not offer that!
Hopefully see you on Camping la Peyrugue!
Gilles and Deborah Leclercq
Our phonenr is: 0033 553 284026
Opening times reception:
low season: from 09.00 untill 20.00
High season: from 08.00 until 22.00
Air picture taken on September, 30th 2016