RESTAURANTS
You wanna go out to dinner and try something new? Then you will have enough choice! From more expensive restaurants to simpel but amazing little menus for lunch, everything is possible. Here you will find a little list of everything possible around our campsite. You can always ask us to make a reservation for you!
DAGLAN
Le Petit Paris
Is located in a beautifully restaured historic building. High quality (Bip Gourmand Michelin)and so not really recommended for families with small children.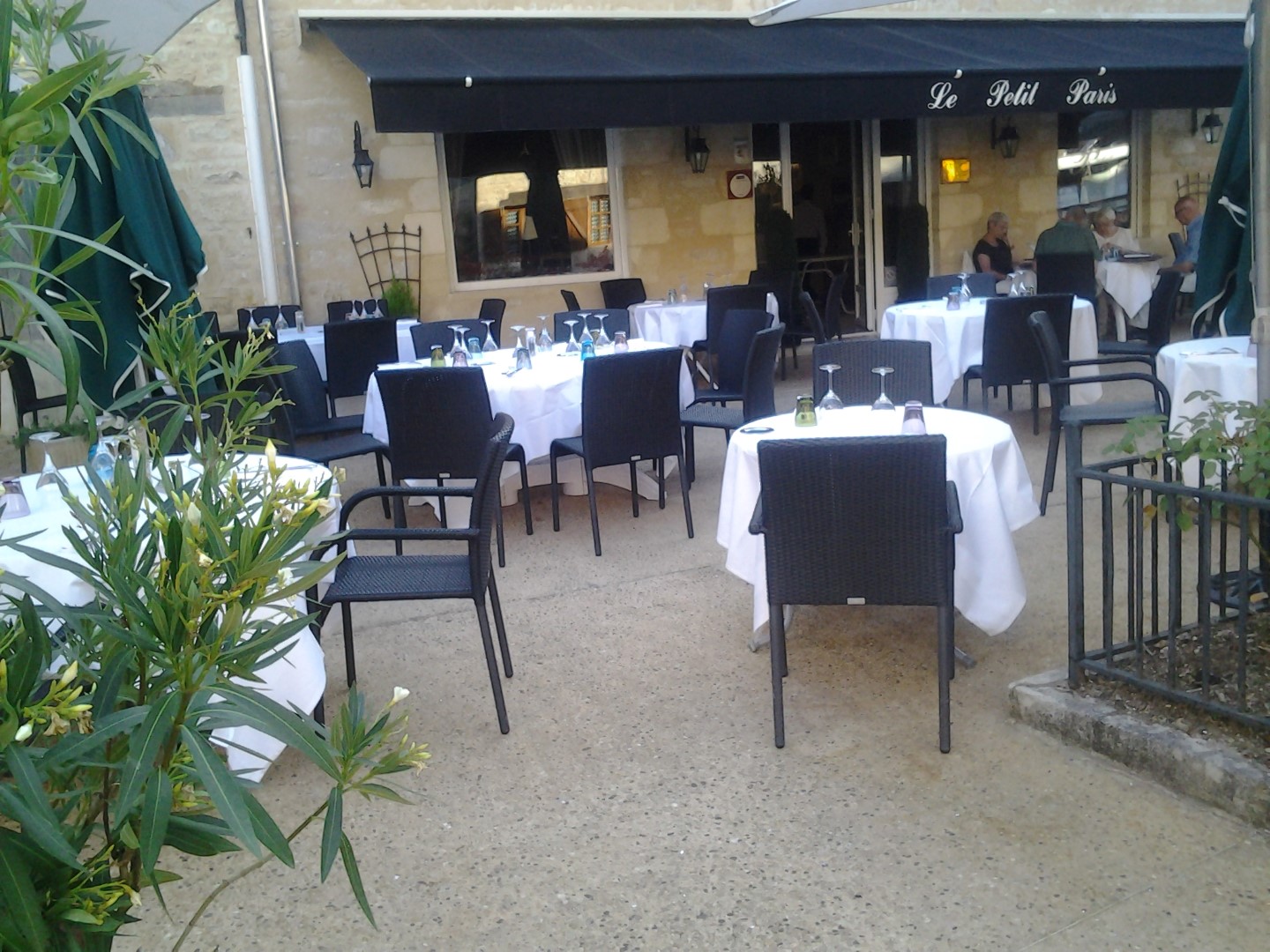 La Cantine by Fabrice le Chef
Fabrice has modified his caterer business into a succesfull and nice restaurant next to city hall. You can eat outside of just enjoy a little refreshment.
St POMPOM
L'Envie de Mets
This restaurant will be found at the left side of the central place of Saint Pompom.. He cooks very nicely and she is an excelent hostess. Mainly during lunch time it is much appreciate for its amazing food and very reasonable prices. You will then be able to choose between a meat of a fish menu. For dinner, it is a la carte.
. http://www.lenvie-des-mets-resto.com/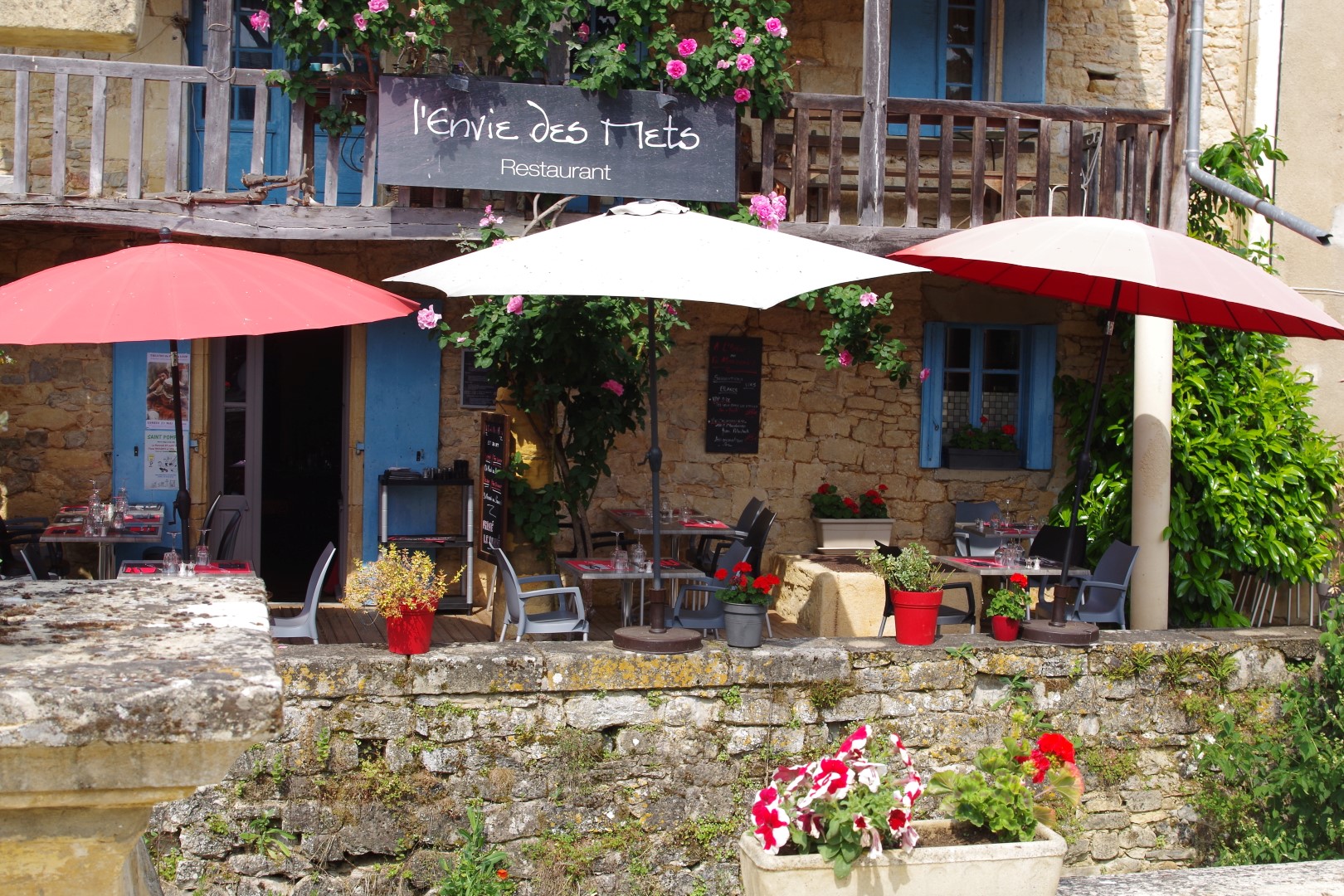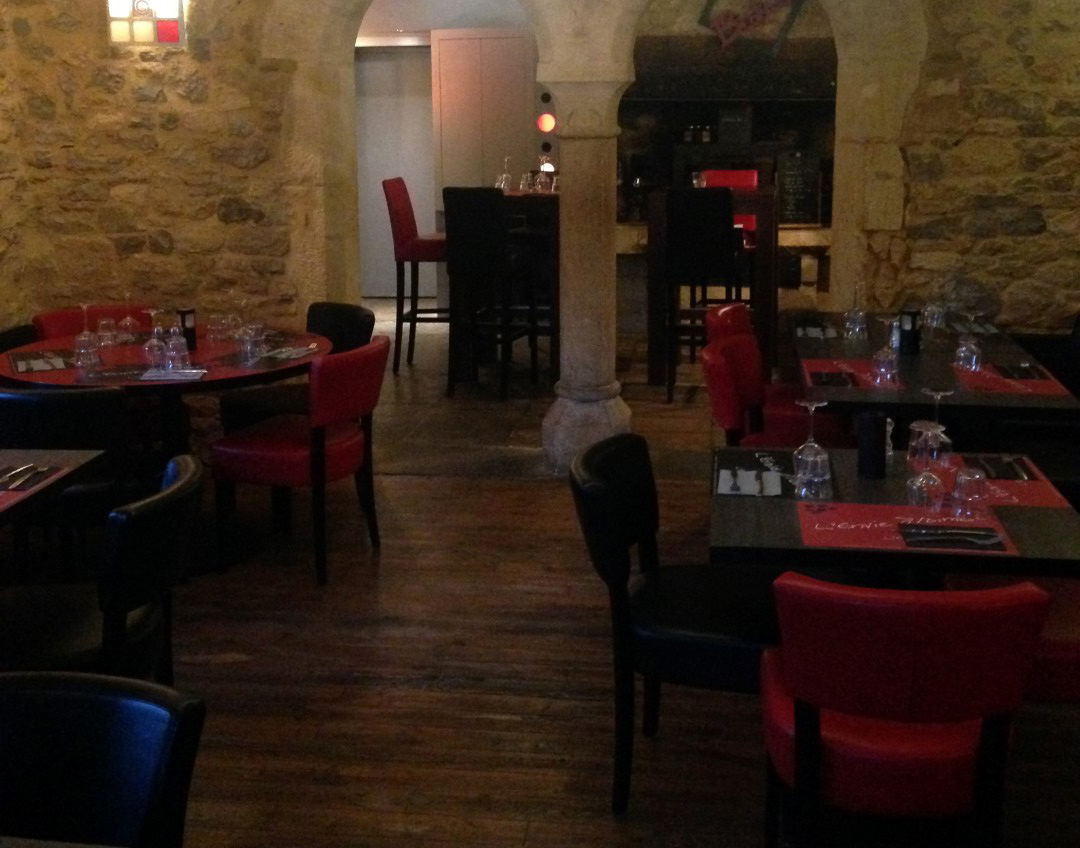 Ferme Auberge du Roc
Would you like to get a taste of the local authentic Perigord cuisine? Then this is the place to be. The Title Auberge means that over 90% of the products are selfmade, even the ducks and geese come from their own garden.
http://www.fermeaubergeduroc.com/index.htm
TOUR DE MONCALOU
The Tour de Mondalou is a beautiful watchtower of the midlands of Bouzic. If the weather allows it, youwill be able to see the snowy peaks of the Massif Centrale! At the tower you will also find:
La Terrasse
where you can nicely relax after your climb with some lovely refreshments. Sander and Corinne also provides some nice snacks of a menu a la carte. Really suitable for families with small children.
http://www.terrasse.moncalou.fr/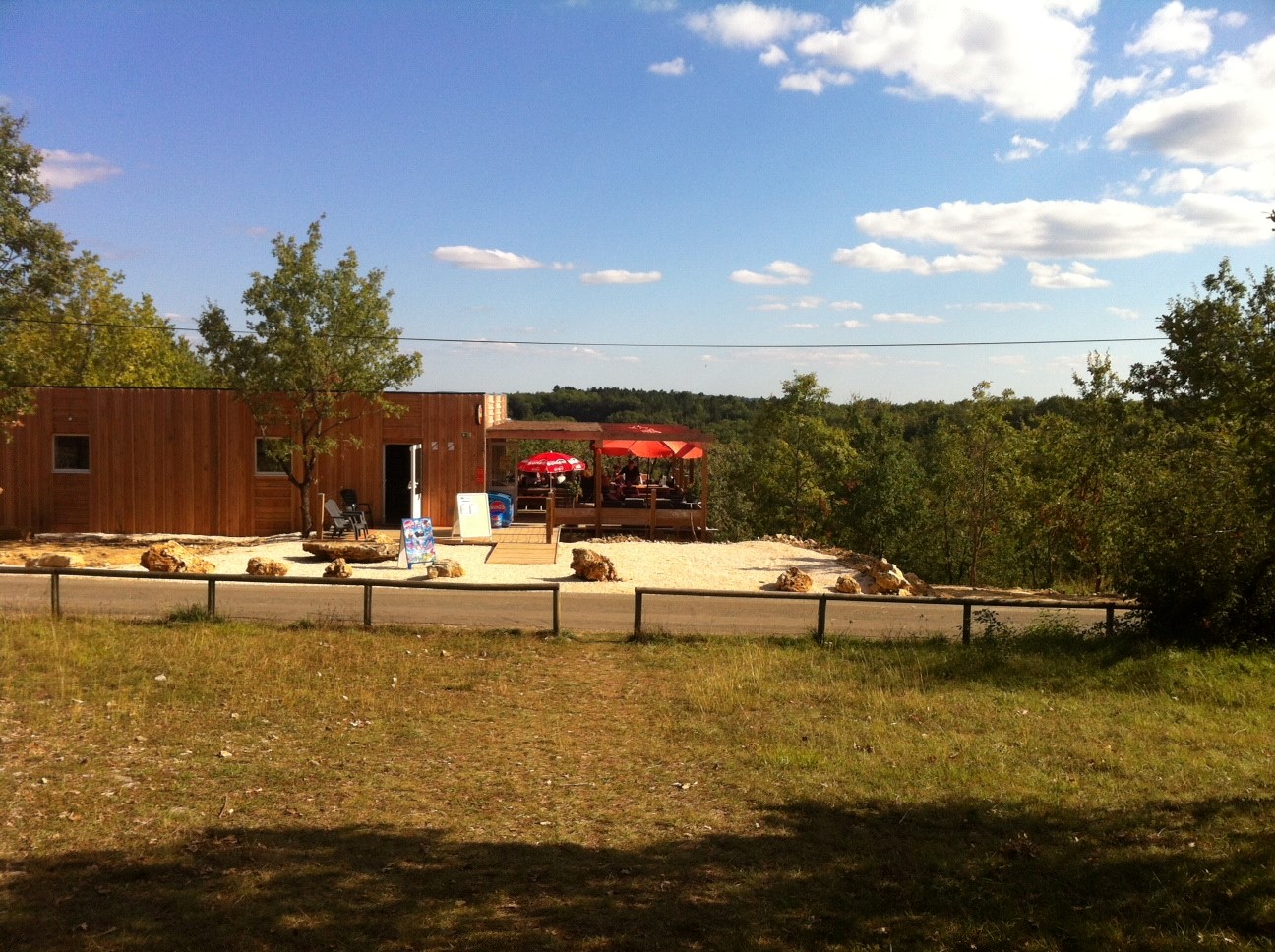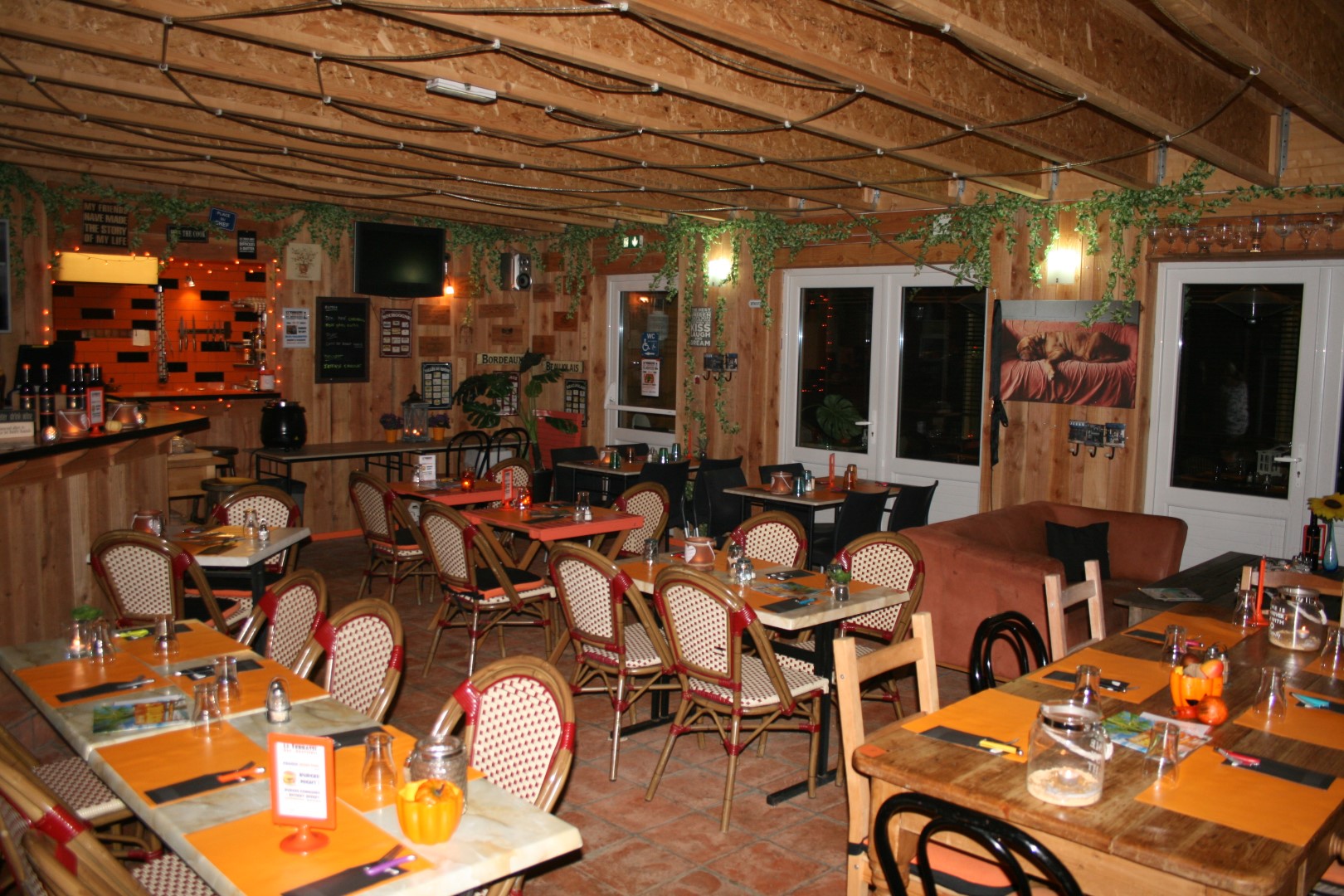 LES MARCHÉES GOURMANDS
Also known as Marché Nocturne. In Bouzic (Tuesday night) and Saint Pompom (Saturday night) you can visit a Marché Gourmand (high season), for which you bring your own dishes, and you buy the products you want to try from local farmers. Big barbeques are available for ou to prepare your food!
Ook wel marché nocturne genoemd. In Bouzic (dinsdagavond) en St Pompon (zaterdagavond) kunt u in het hoogseizoen genieten van de plaatselijke Marché Gourmand. U neemt uw eigen bordjes en bestek mee en koopt ter plaatse van lokale producenten hetgeen u wilt eten. Er staan grote barbeques voor u klaar.
Bouzic: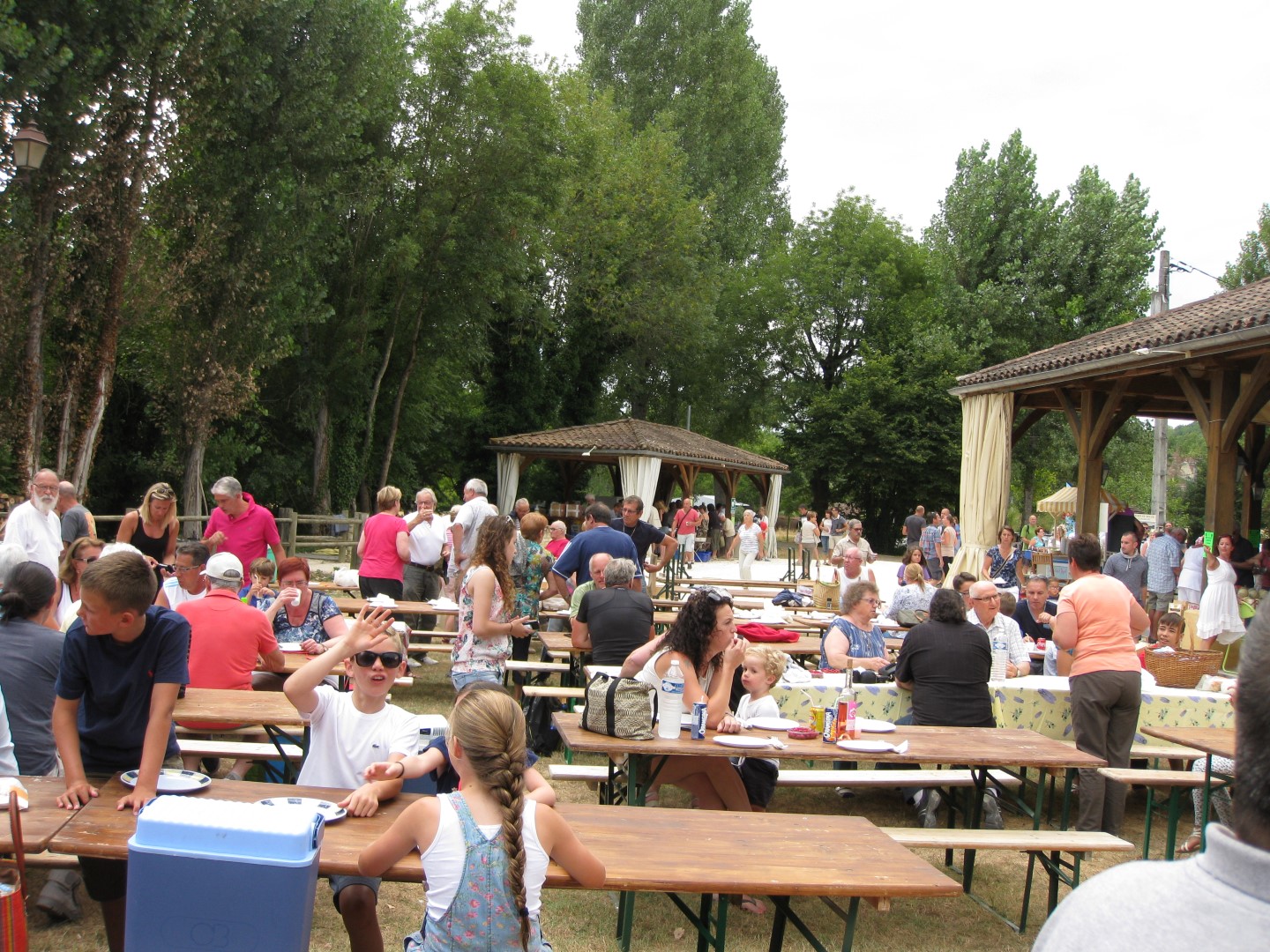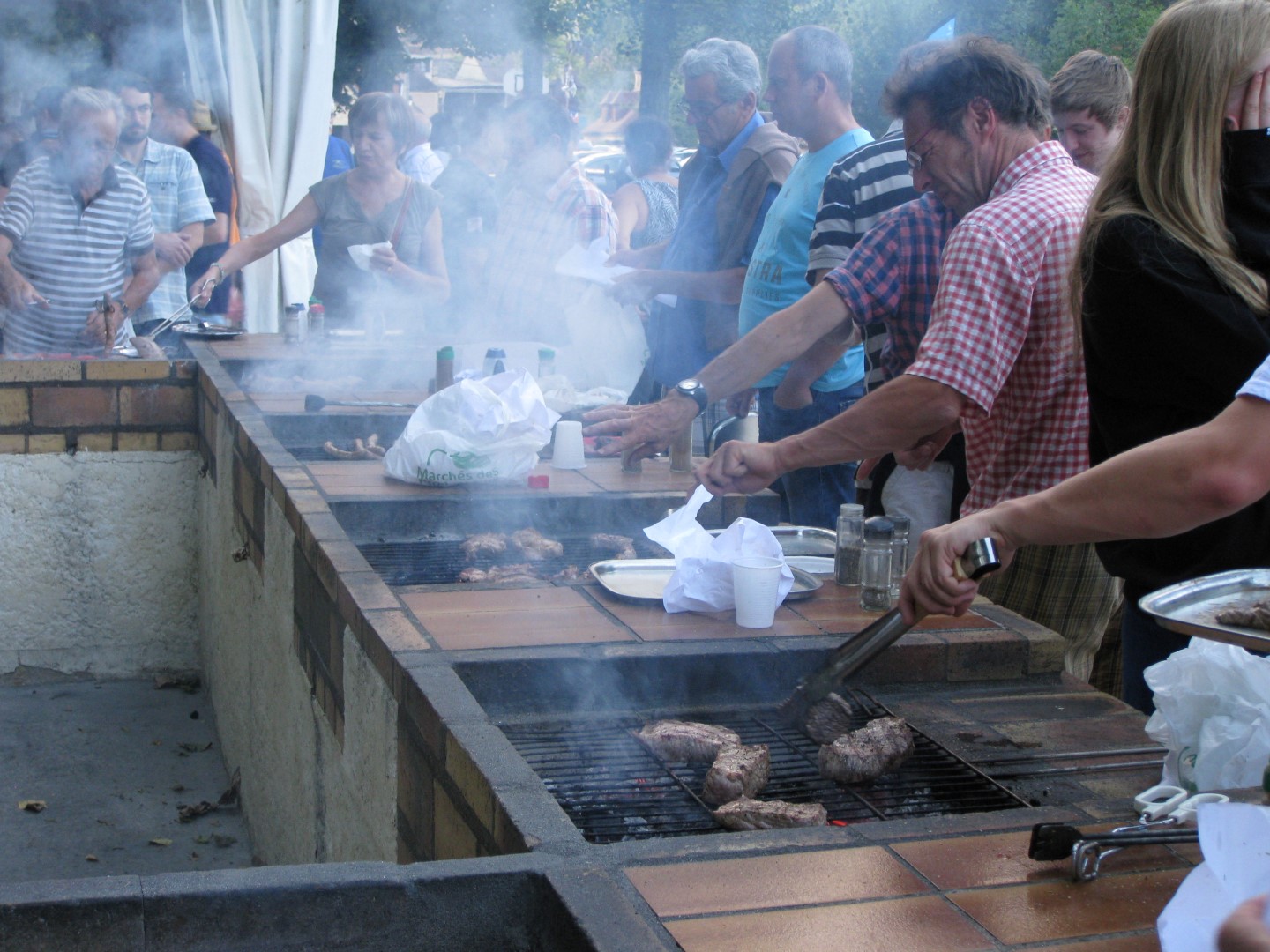 St Pompon